Nutrition includes both what and when we eat.  Elimination diets help many, often beginning by reducing sugar and processed foods. Others choose vegetarian, carnivore or eliminate problematic foods. Evidence also supports benefits of spending some time in a state of ketosis which can be achieved through nutrition (low-carbohydrate and ketogenic diets), fasting, exercise, and (possibly) supplements.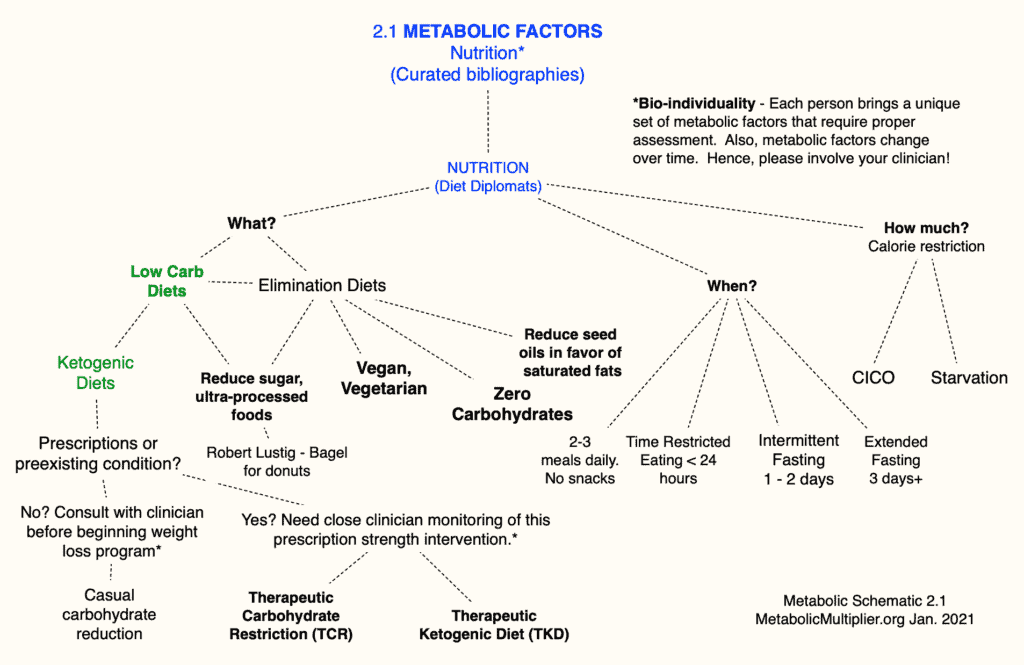 Clever eats. Patient Education. Progressive steps. Nutrients. Good, bad & ugly. Satiety. Hunger. Intermittent fasting. Ultra-processed foods.
October meeting takeaways: Attendees: Antonio Martinez, Nina Teicholz, Dan Pincus, David Pendergrass, & Cecile Seth Nina Teicholz, Executive Director of the Nutrition Coalition. Antonio Martinez, Low-Carb Action Network. Also, Cecile Seth & Daniel Pincus....
Doctor Vyvyane Loh, "Dr. Mom", Internal and Obesity Medicine board-certified Founder and Leader of Transform Alliance for Health.